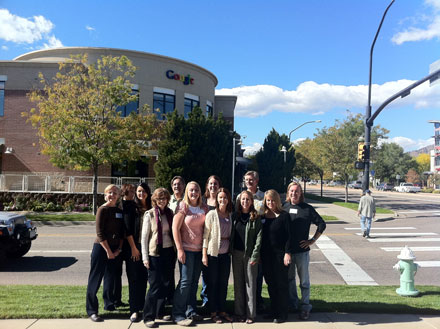 The iSTAR5 Story
Project spectrum
A number of years ago, our Google SketchUp collaborators began hearing from users who said their children enjoyed SketchUp software, and their children happened to be on the autism spectrum. They did some preliminary investigation and discovered that there was connection between the 3D software and the visual and spatial skills of people on the autism spectrum. Tom Wyman and his colleagues started an official volunteer program at Google called Project Spectrum, a partnership between SketchUp and educational outlets, to get the software into the hands of youth for free.
istar5
The Google-University of Utah partnership started from a community seminar offered in 2011 about Project Spectrum, an effort by Google (Boulder, CO) to teach SketchUp occupational skills. The seminar was jointly offered by Google and the U of U. With feedback from attending parents, Wright and her colleagues developed workshops for children with ASD. A certified SketchUp instructor and designer for Universal Creative, Steve Gross, mentored children on how he used SketchUp to design attractions like Transformers and the Wizarding World of Harry Potter at Universal's theme parks. Google collaborators have made numerous visits to Utah to observe the program in action, meet the families and see the students presenting their work.
Originally, 7 boys, ages 8-17, participated. All but one had diagnoses of autism as reported by their parents. All but one student were in inclusive educational settings. The families of the children including parents, siblings and grandparents actively participate in the workshops. Afterschool sessions were two hours long and included hands-on training in the use of SketchUp, time for students to share their design projects a time when family members often participated. There were optional Saturday workshops that most of the students and their siblings attended. At the end of the 6 week workshops, the boys presented their designs to their classmates at their schools and at community events.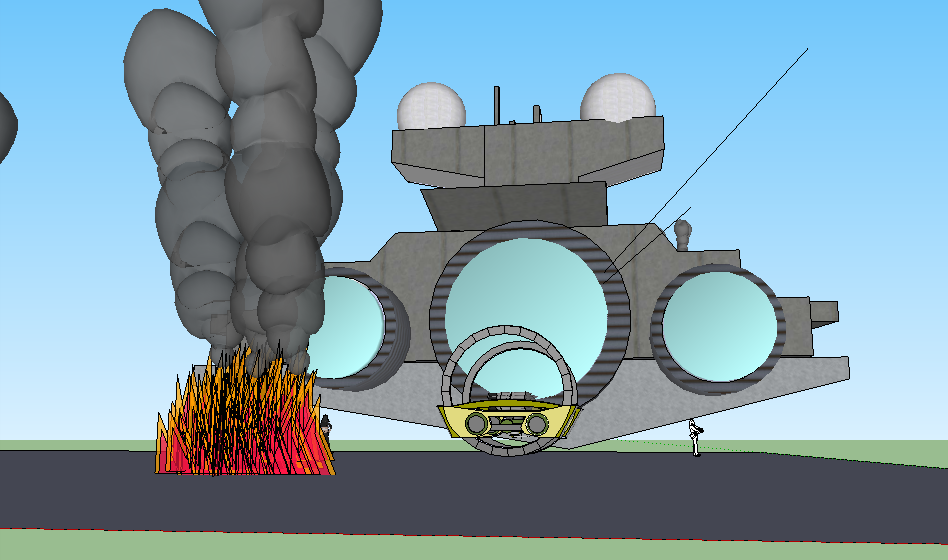 The research team conducted two focus groups for parents and grandparents to collect data for the study – one a week after the workshops and another three months later. They also conducted a combined focus group about four months after the workshops.. The focus group feedback was coded by faculty members and graduate students (and reviewed by parents and the special educator involved). Themes emerged which the researchers termed: 1) reframing expectations, and 2) building intergenerational bridges. (see Wright, et al., 2011).
In October (2011) the research team presented their research for a Google Tech Talk in Boulder, Co. Tom Wyman, a leader of the Google team in Boulder has praised the University of Utah team for extending the promise and potential of using SketchUp within an intergenerational context and collecting data to support an evidence-based platform to develop an emergent intervention for individuals with ASC. Trimble has acquired SketchUp from Google in 2012. The research team returned to Boulder, CO in October, 2012 to meet with both Trimble and Google representatives to discuss how to support the use of SketchUp with youth on the spectrum.
building the future
Wright and her colleagues also have developed a school-based version of their program that has served 18 students. The researchers surmise that workshops that incorporate familial participation with multiple generations will likely be most successful in affecting the social engagement and computer skill development of the children. They have presented their program at national conferences and have developed a teacher-training toolkit so that educators may start a program in their own classrooms. The research team also plans to replicate this program with larger samples of children and incorporate additional types of technology and software, and to test the efficacy of an virtual community for both learning and support for youth and their family support system.